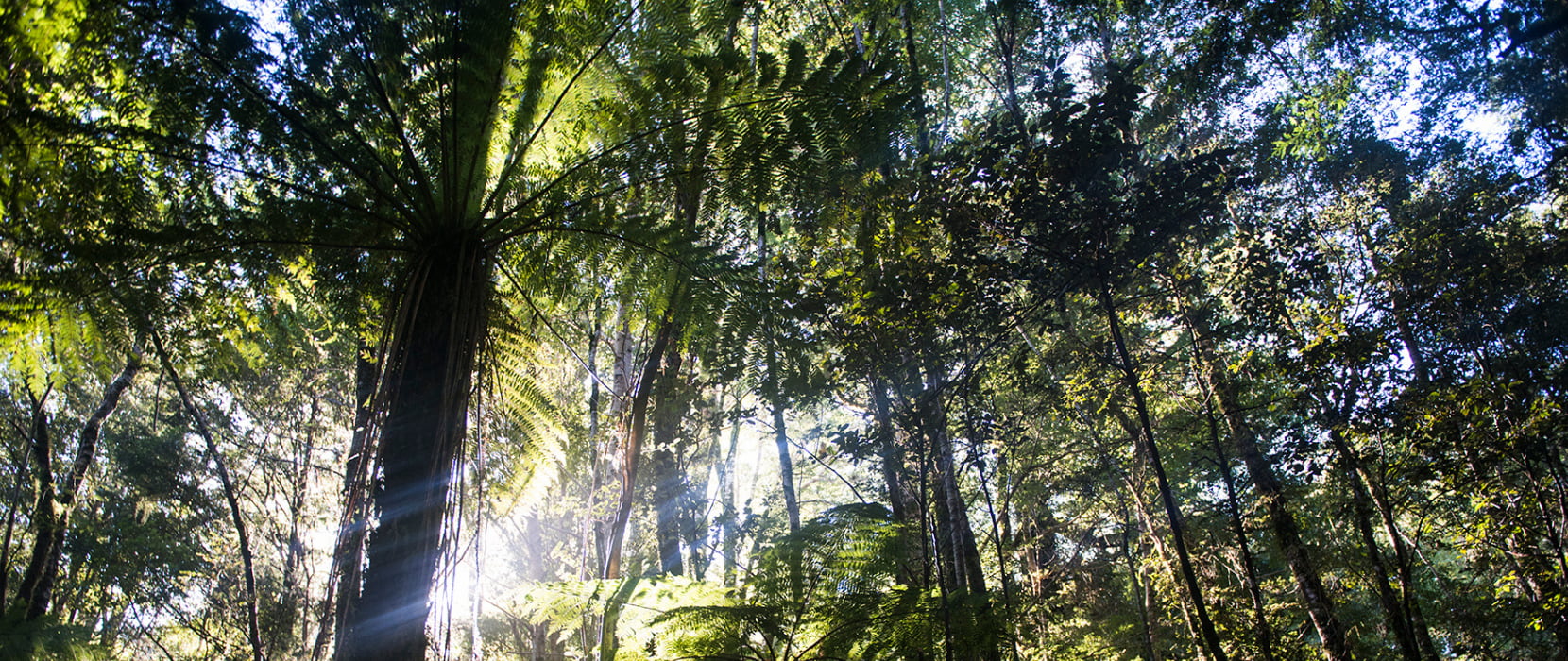 Terms and Conditions  
We, Hollyford Valley Walk Limited ("the Operator") appreciate your custom and aspire to provide a friendly and safe experience. In participating in this activity, you, the customer ("you"), agree to the following terms and conditions:
1. Participation in all adventure activities carries a degree of inherent risk and by participating in the activity provided by the Operator you are expressly assuming those risks personally and are, to the maximum extent permitted by law, waiving and releasing the Operator and its officers and employees and any subsidiary or related company from any liability, claims, losses, damages or expenses caused by any event including, but not limited to:
Personal injury or death
Property loss or damage
Acts which may be construed as negligent or accidental
Any other loss, damage, suffering, emotional or nervous disorder
2. You agree not to commence any litigation or proceedings in any country in relation to the risks and perils set out in clause 1 above and to indemnify the Operator against any such claims.
3. You confirm that you are physically fit and suffer no medical conditions, which may be aggravated by this activity or that might impede your ability to complete it.
4. You agree that if determined you are unable to complete the activity due to your physical ability, once the activity has commenced, the Operator has the right to arrange alternate transport for you. This may include a helicopter and you may be charged for the cost of this.
5. You consent to receive medical treatment in the case of injury, accident or illness during the activity and to indemnify the Operator against any claims in respect of this treatment.
6. You agree that any films, sound, video or other recordings taken of or during the activity will not be used in any promotion or advertising without the prior consent of the Operator, however the Operator may use such recordings itself at its complete discretion without any prior approval.
7. You agree to listen to your driver/guide/host, follow their instructions and make sure any children in your care do the same.
8. The date and customer name, for which the ticket has been booked, once confirmed by the Operator is non-transferable.
9. The Operator accepts no responsibility for any loss or additional expenses arising from changes, delays or cancellations of the services and activities of the Operator.
10. The Operator reserves the right to cancel any service or alter the itinerary as a result of weather conditions, insufficient participants or any other event or circumstances.
11. Any decision regarding an exception to the stated policy will be made entirely at the discretion of the Operator.
12. The Operator recommends all customers have personal travel and medical insurance that provides adequate cover in the case of customer-initiated cancellations.
13. Where the customer wishes to cancel the booking, the Operator's policy is as follows:
Cancellation Policy
For cancellations initiated by the customer prior to departure of the walk, the following cancellation fees apply:
90 days or more from walk departure date: cancellation fee is NZD$200 per person.
Between 30 – 89 days from walk departure date: cancellation fee is 50% of total trip cost.
Within 30 days of walk departure date: cancellation fee is 100% of the total trip cost.
Once the walk has commenced no refund applies due to any circumstance.
Note: If we are unable to operate or choose to cancel a trip prior to departure, all guests on that trip will receive a full refund or can be rebooked at no additional cost. Please note that once a trip begins, we reserve the right to make changes in the itinerary for the safety and comfort of the guests.
COVID-19 Cancellation Policy
If we are not able to operate or there are travel restrictions imposed by the Government which prohibit travel to our starting location, you have the following options:
Transfer your booking to another date in the current season (subject to availability)
Transfer your booking to the following season at the current rates (subject to availability)
Request a full refund
If you contract COVID-19 or are in managed/home isolation due to an individual case of COVID-19, you will need to seek an insurance claim. Any guests with COVID-19 symptoms prior to departure are required to contact us immediately. Guests with these symptoms cannot start the trip and the standard Cancellation Policy will apply.
If there are border restrictions in New Zealand 90 days prior to your departure due to COVID-19 or there are vaccination requirements for entry into New Zealand, we reserve the right to cancel any booking where:
The booking was made from outside New Zealand
Any person that the booking is for is not in New Zealand
You are not able to show that you will be legally entitled to be, and practically able to be, in New Zealand at the time of your trip departure. This may include requesting proof of COVID-19 Vaccination.
Where a booking is cancelled in accordance with the above, notification will be provided to you in writing, and a refund will be applied. The operator agrees to waive any cancellation fee that may normally be payable.
Promotion Terms and Conditions
Promotional offers only redeemable with valid promotional code
Not valid with any other offer
Promotional offers only available during stated period or while availability lasts
Australian Promo
Valid until 30 November 2023 for bookings between 21 October 2023 - 20 April 2024
Only valid while availability lasts
Great Walk Promo
Valid from 20 October 2023 until 28 February 2024 for bookings between 21 October 2023 - 20 April 2024
Only valid while availability lasts