4 Day Guided Wilderness Experience 
The Hollyford Wilderness Experience is a 4 day / 3 night all-inclusive adventure exploring the remote and spectacular Hollyford Valley, which has remained largely untouched for thousands of years. Following your experienced guide, you will traverse this historic valley by foot, jet boat, and finally, helicopter as your guide brings to life the diversity of the landscape, vegetation, wildlife, and history.
You will enjoy cuisine prepared and served by our friendly lodge hosts while relaxing in our well-appointed private lodges. A maximum number of 16 people in your group provides for a personal experience, with your guide sharing their intimate knowledge of the area with you.
The human history in the Hollyford Valley is just as incredible as the scenery. Throughout your multi day adventure you'll discover the triumphs and tragedies of ill-fated Jamestown, you'll pass ancient forests with thousand year old giants such as native Rimu, Totara and Kahikatea, and soon, the towering lowland podocarp forest transforms into a tenacious coastal garden.
It is a wonderful way to explore the very essence of New Zealand's wilderness.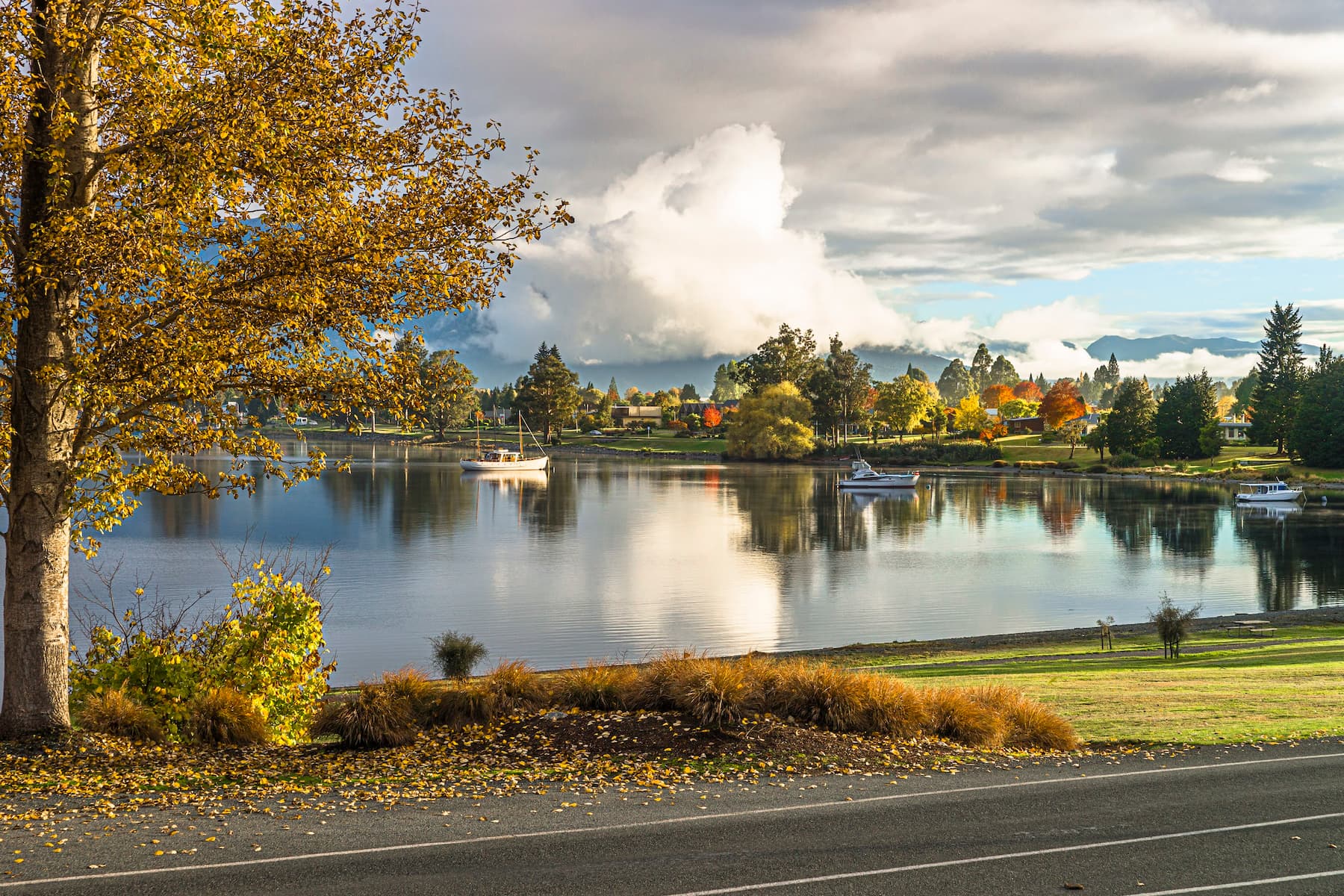 Day One - Queenstown to Te Anau
Begin your adventure by travelling from Queenstown to the lakeside town of Te Anau on our private coach to attend a comprehensive pre-departure briefing. Your knowledgeable guides will talk you through all you need to know before setting off, what to include in your tramping pack and the chance to answer any questions you may have.
Mix and mingle over dinner with your fellow walkers before settling into your hotel room for the evening.

Bus
Travel by private coach from Queenstown to Te Anau.

Eat
Pre-departure briefing and dinner with fellow guests.

Stay
Stay the night at the Distinction Hotel.
Day Two - Te Anau to Pyke Lodge
Enjoy breakfast at the hotel before taking our private coach into the remote Hollyford Valley to begin your Wilderness Experience.
On this first day within the valley you will walk 19.5km exploring hidden waterfalls, wandering through ancient native bush in awe of the plethora of green shades around you. Learn about the unique flora and fauna and hear tales of those who roamed the paths of the Hollyford before you.
Finish the day at Pyke Lodge, nestled beneath Mt. Madeline, where our welcoming lodge hosts and an impressive three-course meal awaits. Celebrate the achievements of the day over a glass of Central Otago wine or a locally produced craft beer.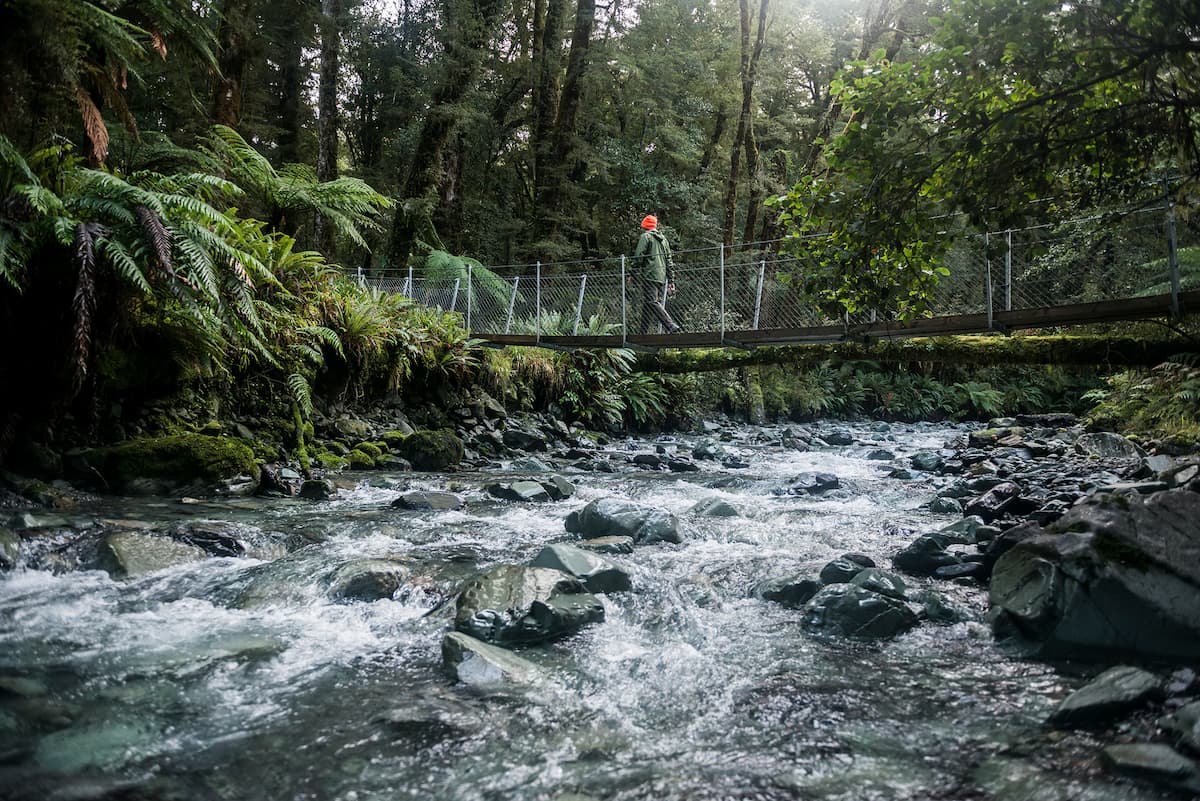 Bus
Travel by private coach to the start of the Hollyford Valley.

Walk
Walk 19.5kms on a gentle undulating track to Pyke Lodge.

Eat
Enjoy a well deserved gourmet three course meal.

Stay
Enjoy your first night on the track at Pyke Lodge.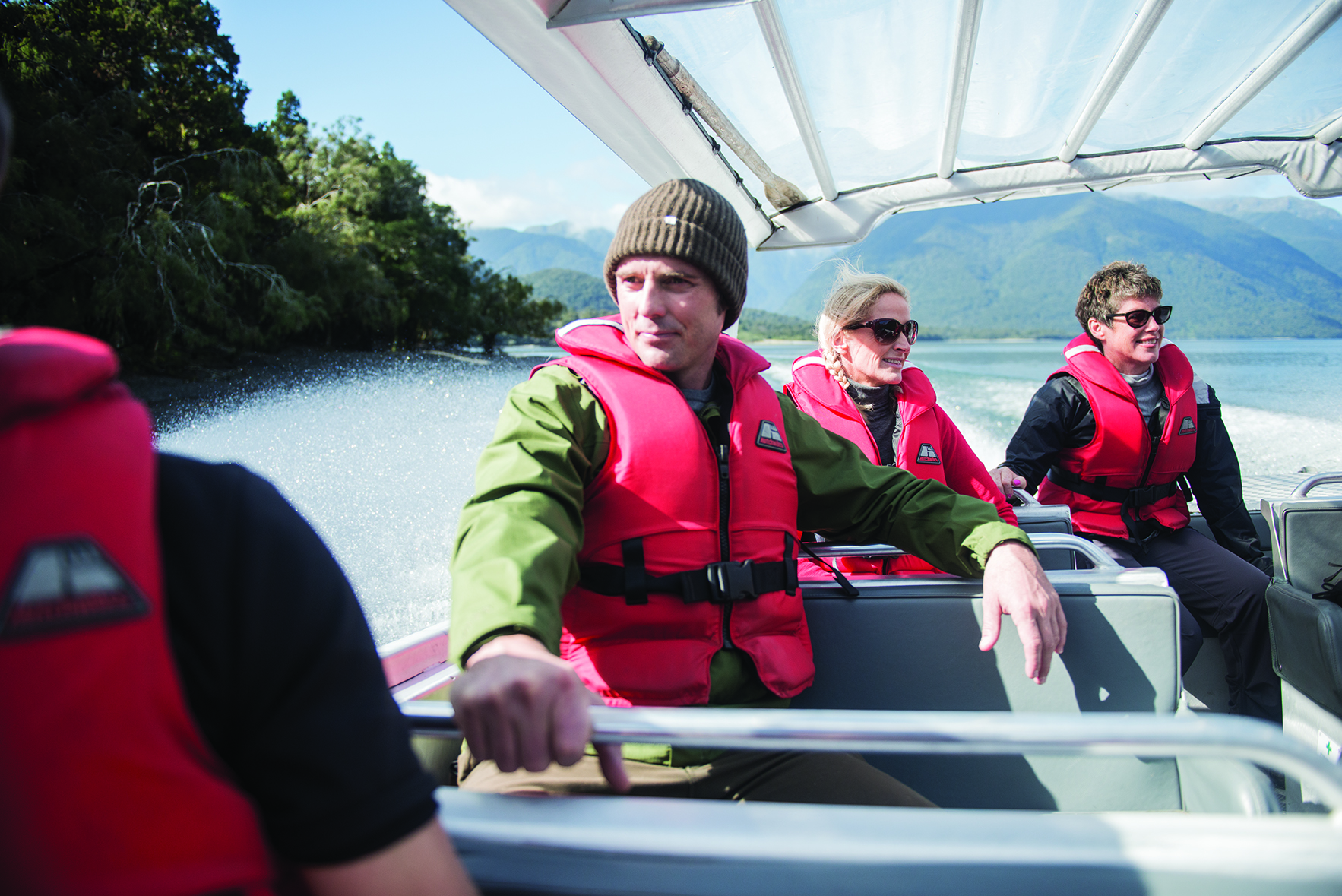 Day Three - Pyke Lodge to Martins Bay
Start your day with a plentiful breakfast at Pyke Lodge before heading out on a short walk to Wāwāhi Waka (Lake Alabaster), on your way back stop at the infamous Pyke bridge – the longest swing bridge in Fiordland National park.
Embark by jet boat down the Hollyford River and across Lake McKerrow to the podocarp forest where you'll encounter thousand year old rimu, kahikatea and totara giants. As you edge closer to the rugged West Coast, ancient forests will transform into coastal gardens, and a bay of boulders where you'll marvel at the local Fiordland crested penguins and New Zealand fur seals.
Arrive at your home for the night at Martins Bay lodge where your three course meal and toast in celebration of the vast array of vistas encountered today awaits.

Walk
After a hearty breakfast, start the day with a 4km walk.

Jet Boat
Explore the Hollyford River and Lake McKerrow by boat.

Walk
Walk 11km through ancient forests toward the coast.

Eat
Finish the day with a sumptuous three course dinner.

Stay
Settle in for the night at the cosy, Martins Bay Lodge.
Day Four - Martins Bay to Queenstown
After another hearty cooked breakfast you will be ready to embark on your final walking leg of the Hollyford journey, exploring Martins Bay Spit which separates the Hollyford Valley from the Tasman Sea.
Explore the sand dunes and wander along the isolated beach at your own pace, taking in the rugged beauty of the wild West Coast. Return to Martins Bay Lodge to embark on your scenic helicopter flight back through the iconic and dramatic Milford Sound. Marvel at the grandeur of vertical granite cliff faces and breathtaking waterfalls hidden away in the lush native forest.
Upon arrival into Milford Sound, your friendly coach driver will be awaiting to drive you back to Queenstown (or Te Anau if desired) via the impressive Milford Road.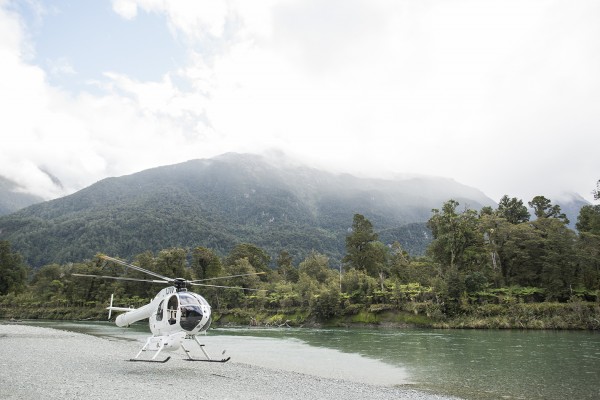 Walk
Wander 5km exploring the Martins Bay Spit.

Helicopter
Take a stunning scenic flight through Milford Sound.

Bus
Travel the iconic Milford road back to Queenstown.