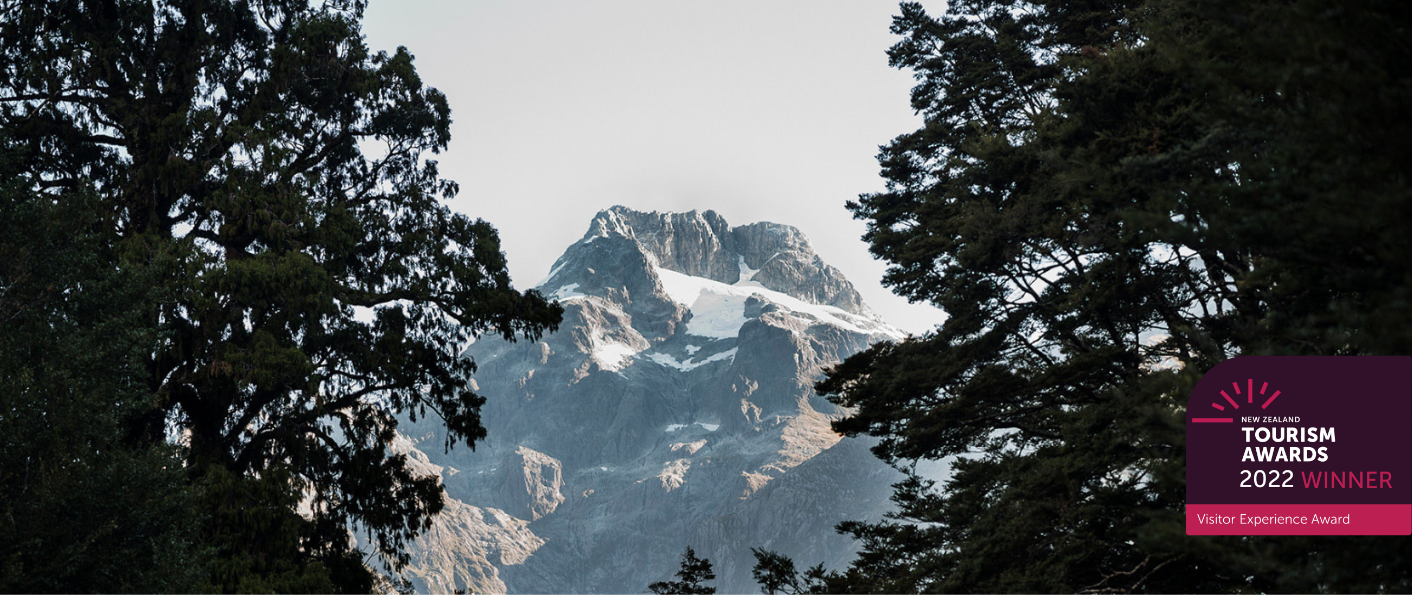 Day Two - Te Anau to Pyke Lodge
Travel to the Hollyford Valley
On the morning of departure from Te Anau, you will be able to enjoy breakfast at the Distinction Hotel at 7:00am.
At 7:45am we will depart Te Anau and make our way by private coach to the majestic Hollyford Valley, where we will officially begin our walk.
Begin your journey through native beech forest
Once at the start of the track we put on our packs and start our 19.5km journey to Pyke lodge.
You will follow the swift, clear waters of the Hollyford River, beneath the gaze of the mighty Southern Alps, including Fiordland National Park's two highest peaks of Mt Tutoko (2746m) and Mt Madeline (2537m).
Retrace the footsteps of original Māori and early pioneer explorers as the track undulates gently through native beech forest and beside impressive, tumbling waterfalls.
Arrive at Pyke Lodge
At the end of the first day of walking you'll be welcomed at Pyke Lodge by your friendly lodge hosts.
Here you'll enjoy a hot shower, impressive 3 course cuisine and the opportunity to relax with a post dinner drink while reflecting on a great first day of your guided walk experience.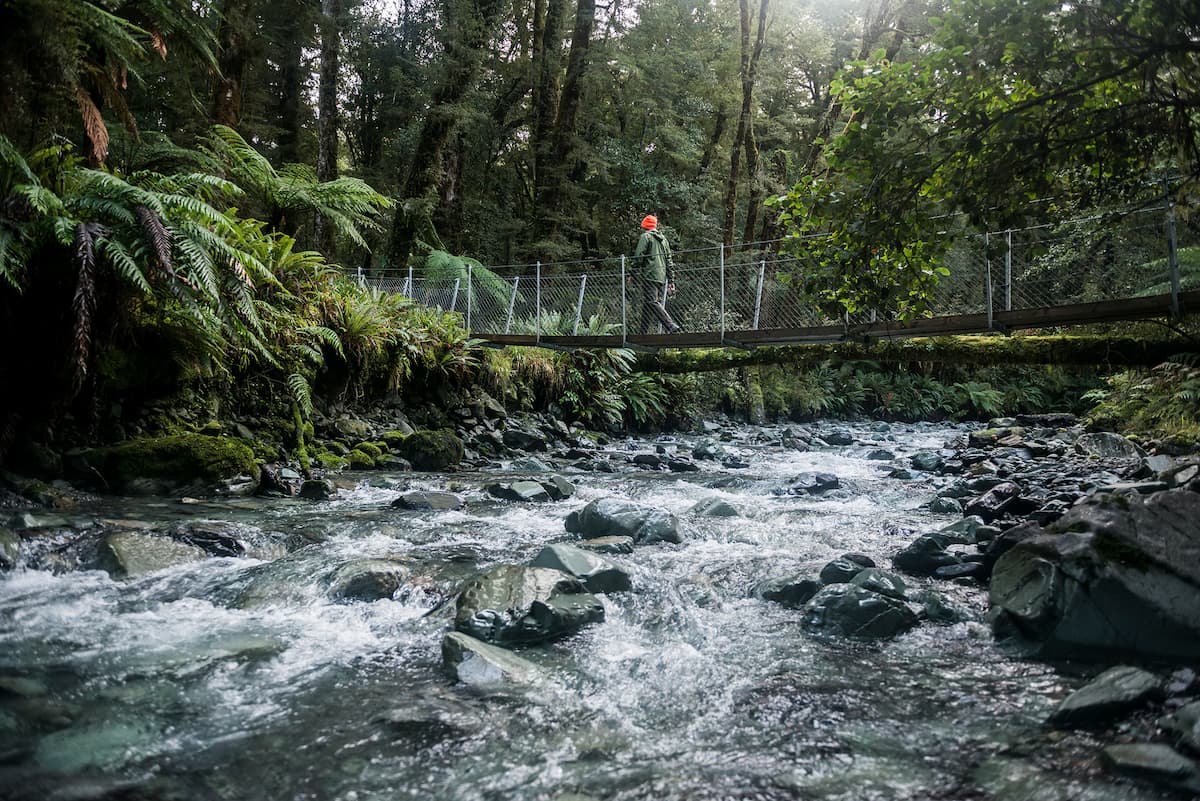 Bus
Travel by private coach to the start of the Hollyford Valley.

Walk
Walk 19.5kms on a gentle undulating track to Pyke Lodge.

Eat
Enjoy a well deserved gourmet three course meal.

Stay
Enjoy your first night on the track at Pyke Lodge.
"This was a magical few days, easily one of the best experiences I've had in New Zealand over 30 years"