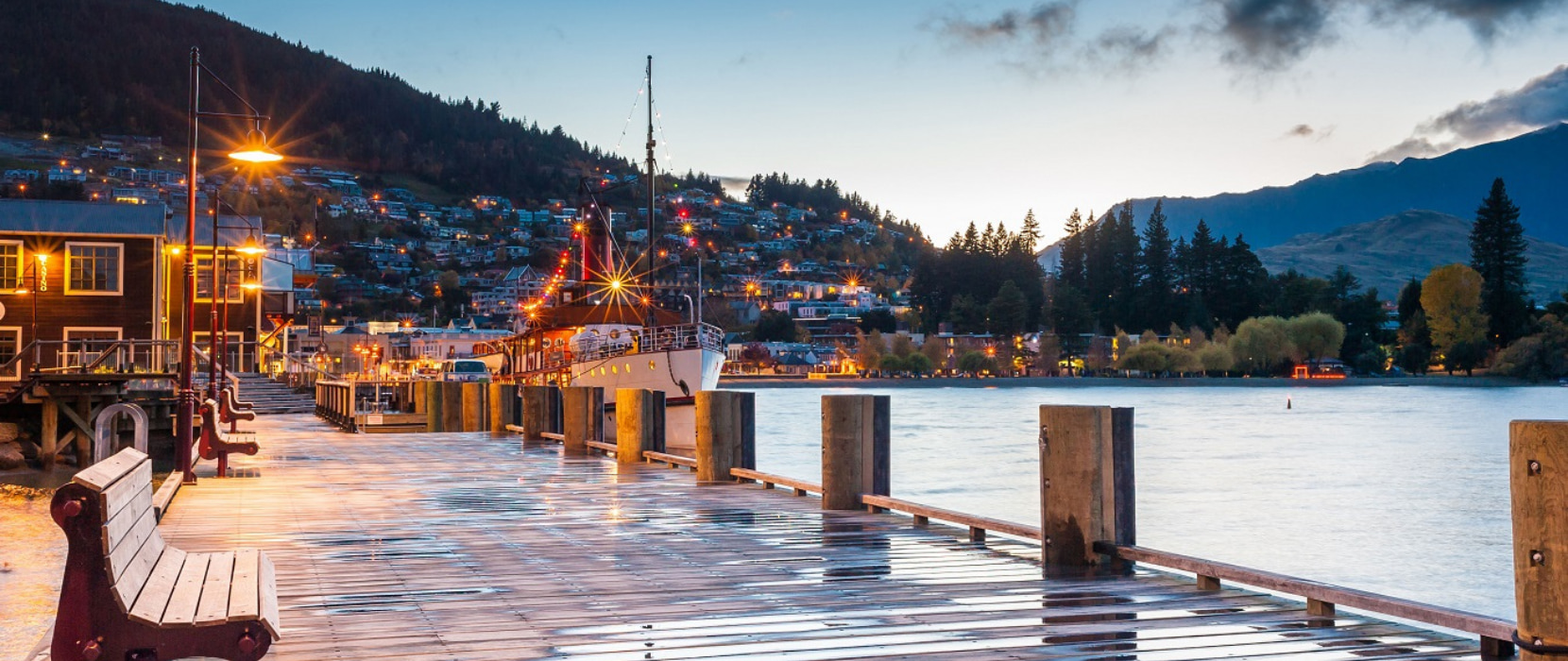 Experience Queenstown
Queenstown's vibrant culture, stunning landscape and thirst for adventure activities makes it one of the most loved holiday destinations in the world. From adrenaline junkies and weekend warriors to young families and nature enthusiasts, there's something here for everyone.
In and around Queenstown, you'll find a range of great accommodation options to suit your taste or budget. Experience the great outdoors with a campground cabin or tent, get a taste for the high life in a luxury lodge, slip away to a secluded lakeside boutique hotel or stay close to the action in a downtown hostel or hotel.
Queenstown is an easy place to start your Hollyford Wilderness Experience. It is also an ideal place to stay an extra couple of nights and add to your escape.

Food and wine
Eating and drinking in Queenstown is like nowhere else in New Zealand. We boast an impressive selection of bars, wineries, fine dining restaurants and casual eateries. So whatever you're looking for, you'll find it in Queenstown.
Have you tried the local Pinot Noir yet? The dry Queenstown climate is ideal for winemakers, and the region is home to some of the best wineries in the world. So while you dine in one of our world-class restaurants, be sure to order a glass of our world-class wine.
Find out more about Queenstown
Adventure and activities
Every year, thousands of visitors come to Queenstown to make memories. Our variety of activities and close proximity to some of the world's most beautiful scenery, makes this the ideal location for tourists and holidaymakers. Here are a few more activities you might like to try while in Queenstown:
Dart River Adventures - Explore the world's most beautiful landscape and get closer to nature on this unique inflatable kayak and jet boat adventure through the Mt Aspiring National Park. Follow the Dart River at your own pace or at high speed with two completely unique experiences.
Shotover Jet – The only way to take in the spectacular Shotover Canyons, and experience the world's most exciting jet boat ride! A unique combination of beauty and power, it's an experience like no other, blending pristine natural landscape with wall to wall canyon action from start to finish.