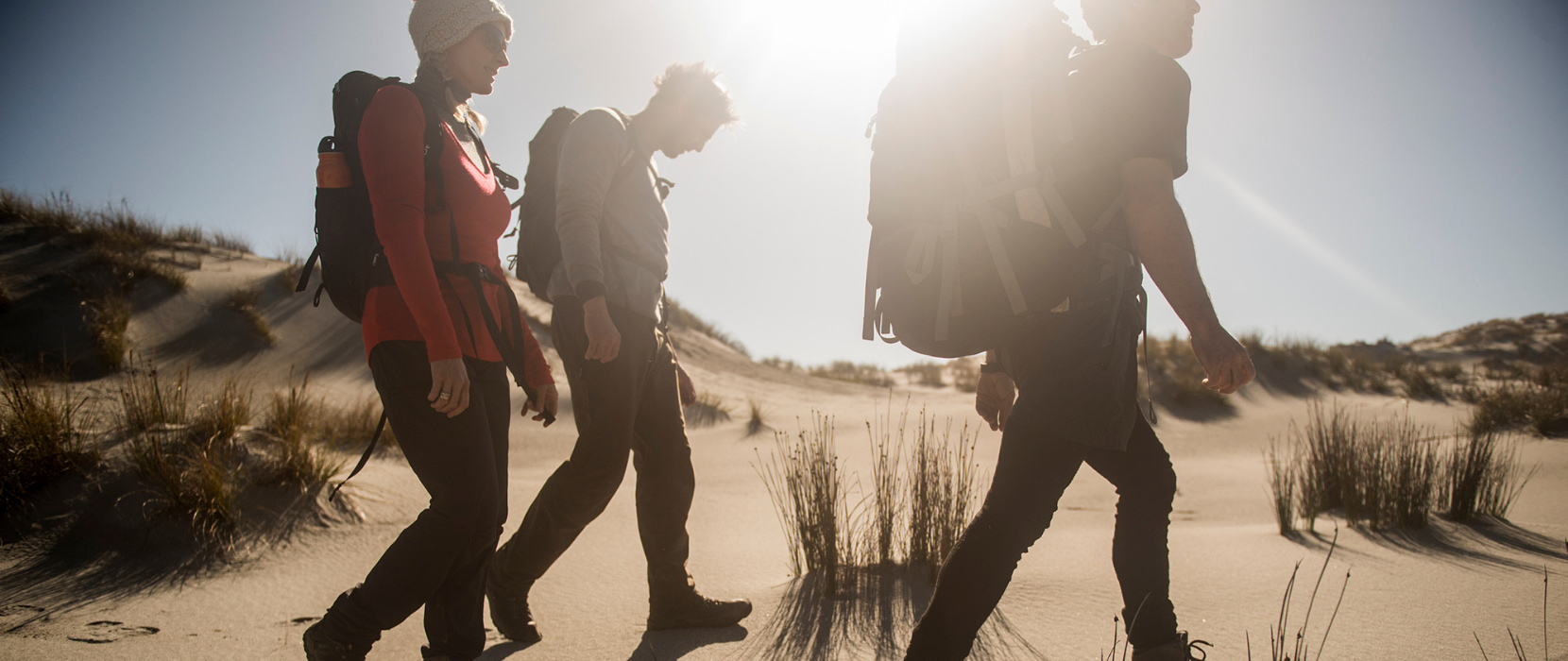 Meet the Team
Through out your Hollyford Wilderness Experience you will get to know our team; made up of passionate knowledgeable guides, welcoming lodge hosts, expert jet boat drivers and our professional helicopter pilots. Our highly experienced team live and breathe the Hollyford, and they love to share their incredible depth of knowledge with guests along the way.
All experts in their respective fields, our team are all inspiring story tellers who create a wonderful sense of place with their knowledge of the natural environment, history and geography. With 2 guides to a maximum group size of 16, they are able to deliver an unrivalled level of individualised interpretation and guiding.
The Hollyford Wilderness Experience is a wonderful way to explore the very essence of New Zealand's wilderness.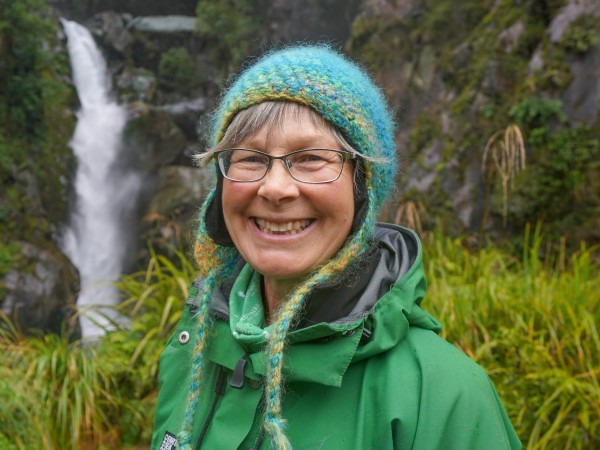 Robyn - Track Guide
Robyn is one of our passionate track guides who loves wowing guests by introducing them to the incredible flora and fauna the Hollyford Valley is renowned for.

A few of her experience highlights include, witnessing the movie magic of the hidden falls, the morning mist rising on Lake Wāwahi Waka, jet boating along the Hollyford River as the whio (blue duck) fly by, dreaming of climbing the ancient Rimu within the podocarp forest and walking among the presence of the tīpuna (ancestors) on the Martins Bay sandspit.
Suzanne - Track Guide
Suzanne is a key member of our expert Hollyford guiding team. Guiding for her comes from the culmination of passions and skills built up over her lifetime. She loves to share and enhance the journey for our guests, with her intimate knowledge of history, botany, geology and wildlife.
As Suzanne puts it, no two trips are the same. Each group of guests, guides and hosts make for a dynamic and fascinating journey with lots of great conversation along the way. A couple of her many trip highlights include the heart stopping podocarp forest filled with bird life, seeing Lake Alabaster in the morning light and heading down the sand dunes at Martins Bay to discover what the landscape has instore for today.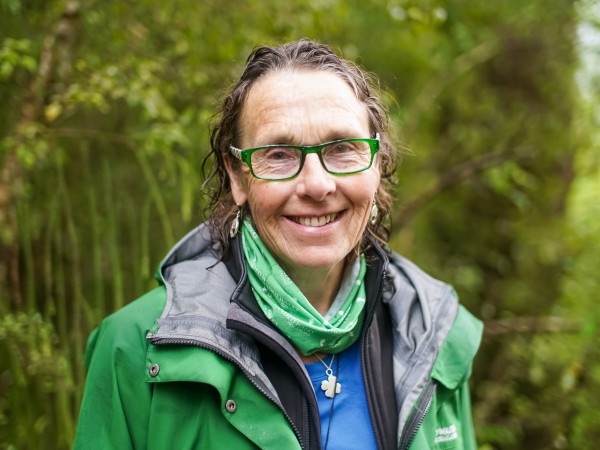 Becs - Track Guide
Our energetic track guide, Becs' has experienced a wide range of job roles over the years, from school teacher, café owner to a cotoneaster killer (an invasive weed)! As a Hollyford Wilderness Experience guide, Becs loves to bring the outdoors to life and share the stories of the area that inspire a special sense of connection for our guests.

Becs enjoys the variety of scenery in the Hollyford Valley, walking from the dense rainforest out to the ocean plus the everchanging mornings at Wāwahi-waka. She loves getting to know the guests along the journey, fabulous and interesting people from all walks of life.

According to Becs, the refreshing waters of the Hollyford river are the ideal spot to take a swim, before making the most of the hot showers and hair dryers in the lodge!