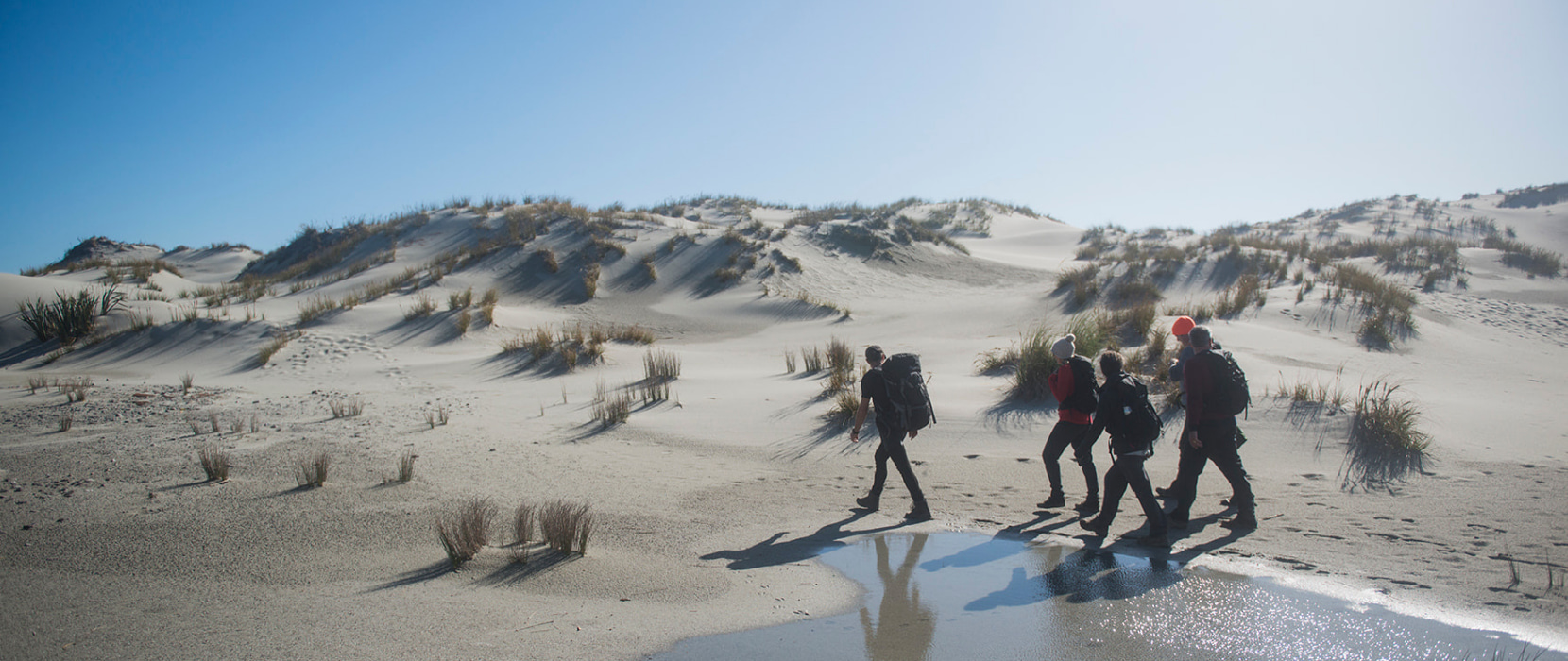 Day Four - Martins Bay to Milford
Explore Martins Bay Spit
After another hearty breakfast you'll be ready for your final 5km walk, exploring Martins Bay Spit, a famous landmark separating the powerful Tasman Sea from the Hollyford Valley.
Here you will view historical sites, where chief Tutoko and his people guarded entry into the Hollyford Valley, controlling access into and out of highly valued pounamu (greenstone / jade) gathering areas.
Your guide will also highlight the plant and wildlife of this unique environment helping you to discover the diversity of this remote area. You will have the opportunity to explore the sand dunes, and wander along the isolated beach at your own pace, with the Tasman Sea as your companion.
Embark on your scenic flight
Returning to Martins Bay Lodge for lunch, your lodge hosts bid you farewell as you board the helicopter for a scenic flight along the rugged coastline and into the dramatic Milford Sound, where you'll marvel at the grandeur of vertical granite walls rising from the sea.
Arrive in Milford Sound
Once in Milford you'll be met by our private coach and travel along the impressive Milford Road, up through the famous Homer Tunnel, which was cut through a divide of sheer granite rock. The drive time from Milford Sound to Te Anau is approximately 1 hour 30mins (118km).
Bid farewell to new friends
In Te Anau we will stop at the Black Dog Bar to say farewell and collect any luggage stored at the Distinction Luxmore Hotel. Guests can disembark in Te Anau and make their own way from there, or they can stay on board, travelling through to Queenstown.
Your coach driver can drop you off at Queenstown Airport, if required, or at your hotel accommodation in central Queenstown.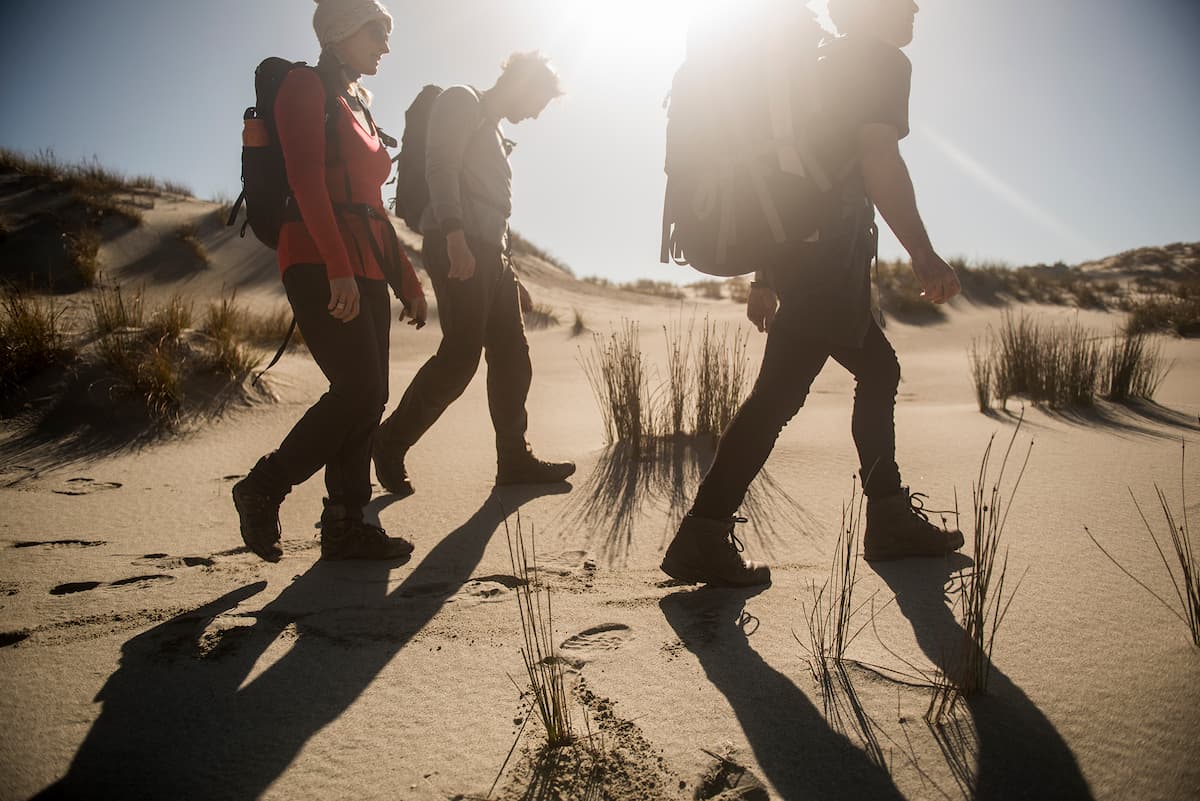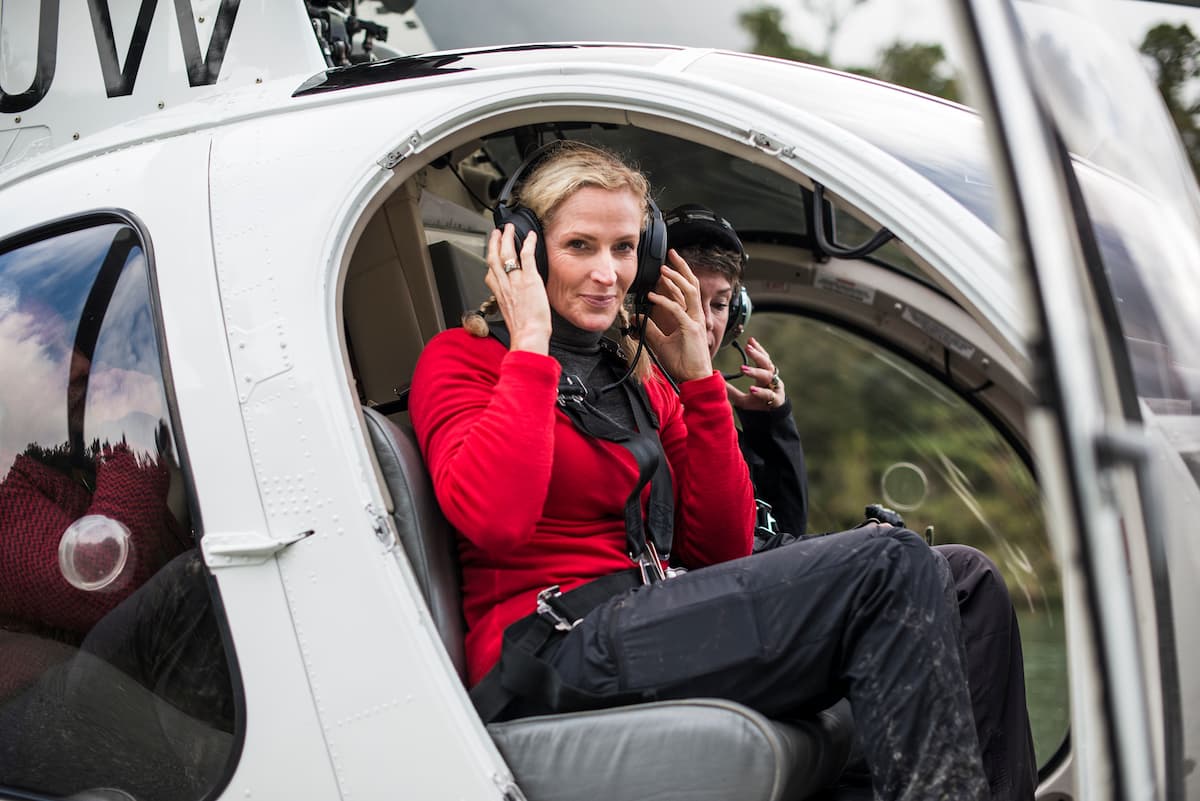 Walk
Wander 5km exploring the remote Martins Bay Spit.

Helicopter
Take a stunning scenic flight through Milford Sound.

Bus
Travel the iconic Milford road back to Queenstown.
"The variety of scenery was wonderful; beech forest, podocarp forest, river, lake, mountain, sand dune and beach landscapes."