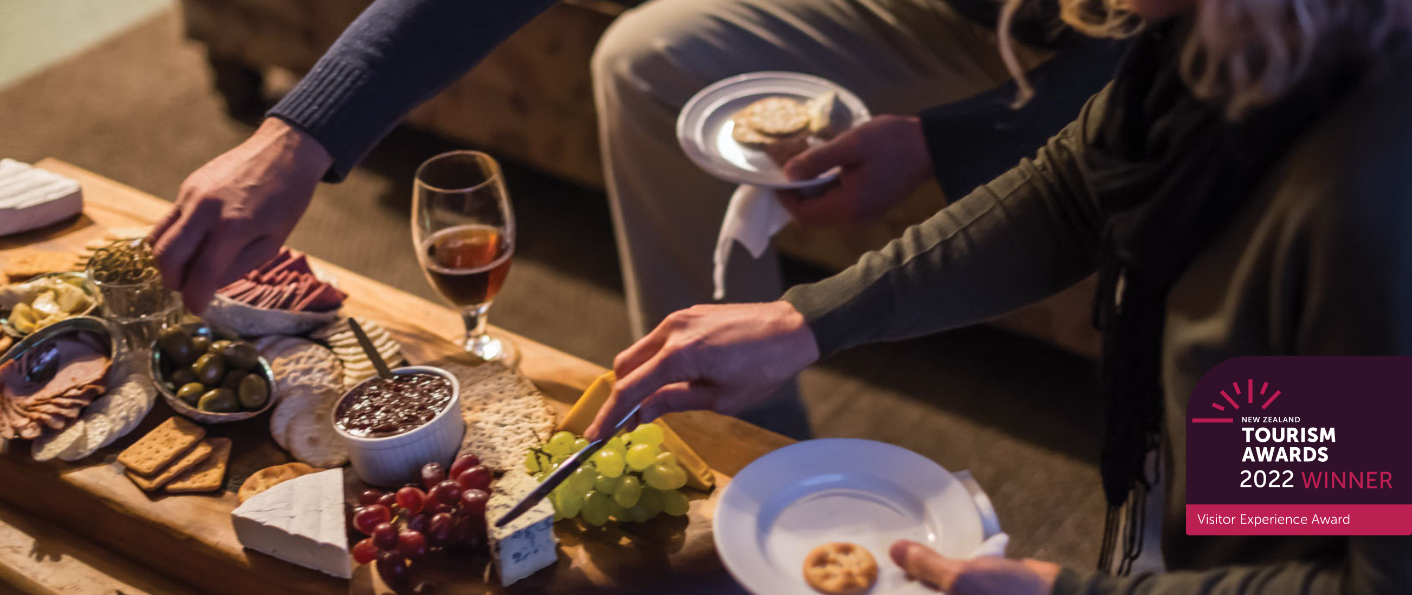 A First Class Experience
All meals on the Hollyford Wilderness Experience are included in your package, from three course evening cuisine, cooked or continental breakfasts, to wilderness lunches and a seemingly endless supply of treats from your guides along the way. Our lodges have full commercial kitchens, and your experienced lodge hosts are there to ensure your time in the lodge is as memorable as your time on the track.
From years of hosting experience, we know you will have worked up an appetite after an invigorating day's walk and therefore plentiful refreshments and food are provided throughout your Hollyford journey. Our lodges are fully licensed so you can choose to purchase a drink from the selection of New Zealand beverages, be it a refreshing beer, a fine Central Otago Pinot Noir over dinner, or a celebratory glass of bubbles to toast your day.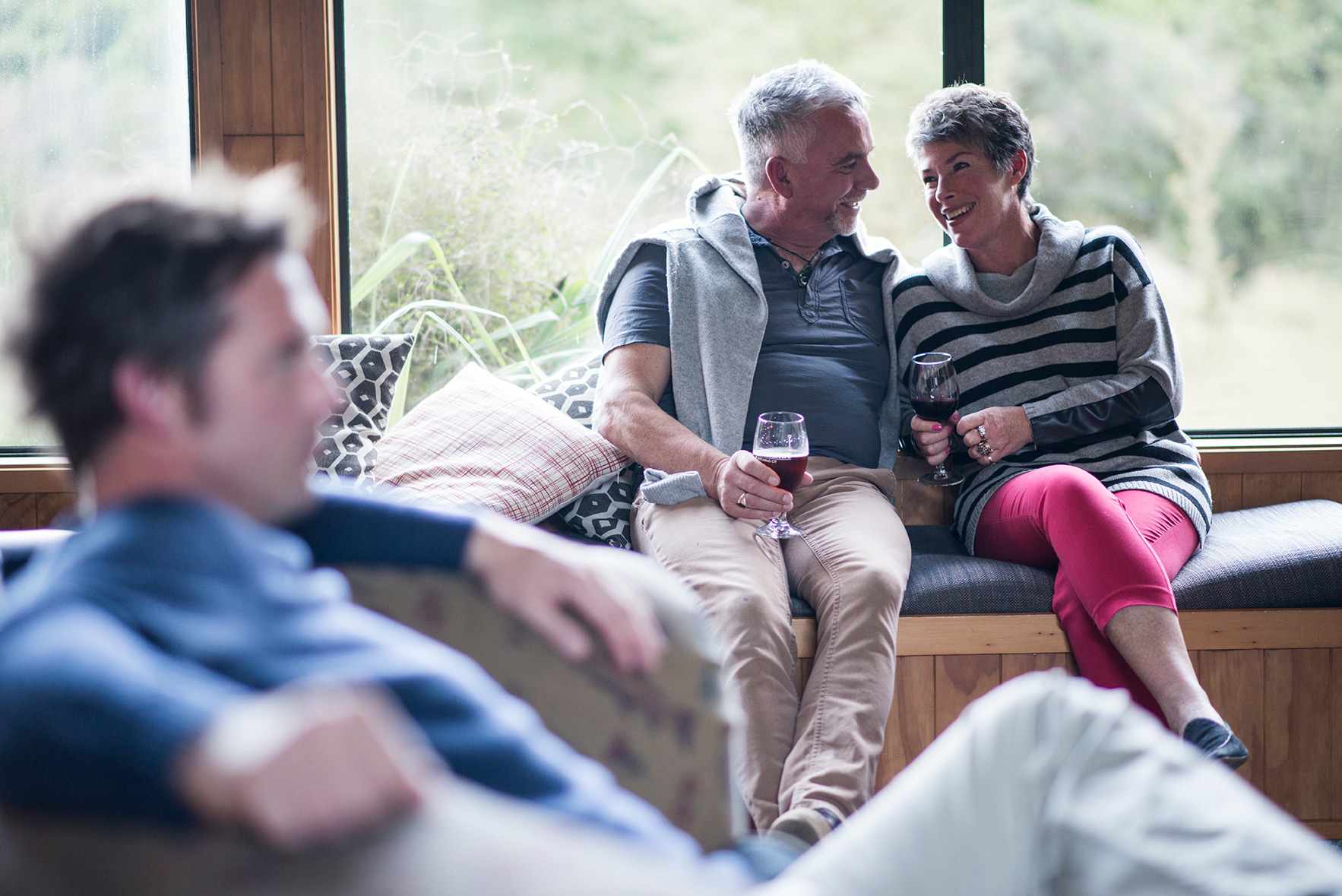 A highlight of your experience
Upon arrival at the lodges you'll enjoy your preference of hot or cold drinks. An impressive antipasto platter is a prelude to the mouth-watering mains. Dinner consists of quintessential cuisine such as venison and blue cod accompanied by seasonal fresh produce. And of course no Kiwi meal would be complete without dessert!
Breakfasts are tasty, hearty and well balanced to give you just the right fuel for the day ahead. A hot cuppa or strong coffee will kick start your day with a continental breakfast selection of cereal, fruit and toast and a full cooked breakfast.
Lunches include rolls, wraps, biscuits, cake and fruit, and are often enjoyed outdoors amidst a spectacular wilderness setting. Throughout each day, your ever attentive guides are never far off with a high energy snack to keep you going.
Dietary requirements
Given our remote location it is difficult to cater specifically to all diet requests. However, we can cater for the following, if we know well in advance of your arrival:
Vegetarian will/will not eat fish
Vegan
Gluten Free
Coeliac
Dairy Free
Lactose intolerant
At the time of booking, you will be asked to confirm any such dietary requirements and if you have any food allergies, please let us know.