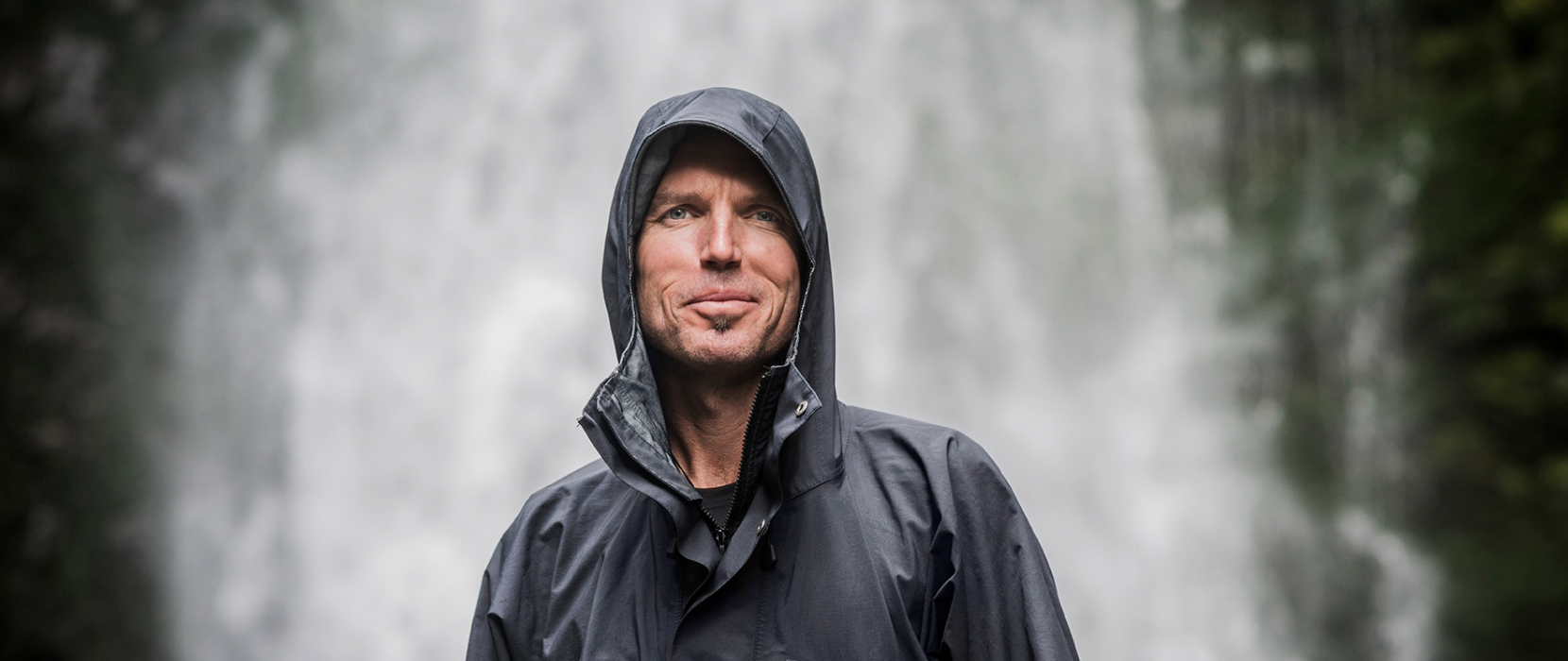 Frequently asked questions
Can't find the answer to your question here? Just get in touch with the team and we will be happy to assist you, email info@hollyfordtrack.co.nz or call us on 0800 832 226.
Trip preparation
What do I need to bring?
A gear check list for the Hollyford Wilderness Experience can be viewed here.
What footwear do I need for the track?
Fiordland has one of the highest levels of rainfall in the world! Whilst this can make it spectacular and contributes to the beautiful flora, it also means that the track can be very wet, muddy and slippery. Likewise, the creeks can rise rapidly, and therefore our groups often have to walk through water and mud – hence good quality, hiking boots are essential.
Can I purchase any gear upon arrival?
Both Te Anau and Queenstown have several specialist outdoor stores that sell clothing and other gear required for walking in Fiordland. However, we recommend that you only use these as a backup if you have forgotten something as we cannot guarantee that they will have a full range of products or sizes when you are here.
A comprehensive gear check list is provided upon booking, but you can view our gear check list here.
Can I still participate in the trip if I am pregnant?
Unfortunately, we are unable to guide pregnant women on our jet boats.
The track and walking
How long is the walk?
Across days two, three and four you will walk approximately 40km in total.
Day Two: 19.5km (approx. 7 hours)
Day Three: 15km (approx. 4 - 5 hours)
Day Four: 5km (approx. 3 - 4 hours)
How difficult is the walk, and am I fit enough?
The Hollyford Wilderness Experience is a well-formed valley walk suitable for most ages (10+) and abilities. However, the days are long, Day Two can be quite tiring as you walk 19.5km in approximately 7 hours and you are required to carry your full pack. If you have a reasonable level of fitness you will find it pleasantly challenging, and highly rewarding!
To prepare yourself for the Wilderness Experience, we recommend structuring a training programme (at least 6 weeks beforehand) to ensure your walk with us is comfortable and therefore enjoyable. Some helpful tips are:
Start simple and around town - brisk walks of approx. 1 hour
Wear a backpack weighing about 6kgs to simulate what you will carry on Day Two (only) of your Hollyford Wilderness Experience
One month out increase your walks to 3 hours – more as you get fitter - and try bush tracks or uneven terrain to develop balance and the different muscle groups needed
Hills and stair work will greatly improve fitness
Walk in the rain if possible as we do experience wet weather on the track, so it helps to get used to it.
Walk in the boots and socks you'll be wearing on the Hollyford to make sure they are comfortable and fit well.
Remember hydration and nutrition even in training – drink plenty of water and eat snack foods such as muesli bars, banana chips and chocolate. If you do this in your training walks, your body will become used to processing food whilst on the move.
What sort of weather can I expect?
Fiordland has very changeable and unpredictable weather, so you need to be well prepared. It can change dramatically and quickly so it's important to be prepared for the worst conditions and carry the appropriate clothing at all times. Summer months average around 20°C but the evenings can be a little cooler. Of course, our lodges are quite warm and comfortable! Spring and autumn temperatures average around 10°C on the coast with the evenings being cooler still.
Fiordland is a temperate rain forest and up to 9 metres of rain falls annually. That's right - 30 feet of water can fall in the headwaters every year, so this is one of the wettest places in the world! For Americans think Olympic Peninsula, WA. So, you need a good rain coat. If you don't have one, we will loan you one.
Due to the rainfall we have drying rooms in both the lodges, so you can expect any wet clothes will be warm, dry and ready to wear each morning. Please refer to our gear check list for the most suitable clothing.
Please note that, whilst we do our best, due to the nature of Fiordland's weather it can be difficult to make very accurate forecast predictions.
How far do we travel and how long do we walk each day?
Day One: Queenstown guests travel by coach 170kms to Te Anau
Day Two: All guests travel 100km through the beautiful Eglinton Valley to the track start. From there to Pyke Lodge we walk 19.5kms (12 miles) which takes up to 7 hours.
Day Three: We walk 15kms (9 miles) between Pyke Lodge and Martins Bay Lodge taking 4 - 5 hours. During this time, you will also travel approximately 25kms by jet boat down the Hollyford River and across Lake McKerrow.
Day Four: After breakfast we walk up to 5kms (3 miles) along Martins Bay Spit, which takes 3 - 4 hours. Following lunch, you will take a spectacular helicopter flight along the coast and into the breath-taking Milford Sound before boarding our coach to drive 118kms to Te Anau (and a further 170 kms to Queenstown).
Are there toilets on the track?
Both lodges have flush toilets and there are clean long drop style toilets at our lunch stops.
Accommodation, food and beverages
Is there alcohol in the lodges?
A selection of New Zealand craft beer, fine wines and organic soft drinks are available for purchase at the lodges. We accept debit and credit cards and you will be asked to pay for any drinks at the end of your walk before you fly out to Milford Sound. Note that should you not wish to finish your bottle of wine on the first evening, we will transport it for you to the second lodge. There is also a complimentary selection of tea, coffee and fruit juice.
Where can I leave my unrequired luggage while I'm walking?
You will be able to store any additional luggage that you don't require with you on the Hollyford Track at the Distinction Hotel.
Is there electricity in the lodges?
The lodges run on battery bank powered electricity, and we do conserve energy by turning off some electrical facilities overnight. However, lighting is available throughout the night and we have 24hr power in the lounge area for charging cameras etc.
If I'm travelling by myself, can I have my own room?
Yes, a single supplement charge will apply at the time of booking. We have many guests that travel on their own, finding it a great opportunity to walk and interact with other guests.
I have specific dietary requirements. Can you cater for me?
Given our remote location it is difficult to cater specifically to all dietary requests. However, we can cater for the following if we know well in advance of your arrival:
Vegetarian will / will not eat fish
Vegan
Gluten Free
Coeliac
Dairy Free / Lactose Intolerant
At the time of booking you will be asked to confirm any such dietary requirements. If you have any food allergies, please let us know.
Do the lodges have drying rooms?
Pyke Lodge and Martins Bay Lodge have drying rooms which are designed to dry suitable fabrics (not cotton). Please note that we do not have washing facilities.
Transport
I don't think I can handle a thrilling jet boat ride - what is the ride like?
Don't worry, our jet boat ride is simply a means of transport which cuts out the need for a whole lot more walking! Think of it as cruise down the river and lake, and not a fun park ride.
What time do I depart and arrive back in Te Anau or Queenstown?
Day One - if you wish to take the coach transfer from Queenstown to Te Anau, this departs central hotels from 2:30pm, the Station Building at 3pm and Queenstown Airport at 3:30pm, arriving at the Distinction Hotel at approximately 6:00pm.
Day Two - our coach departs the Distinction Hotel at 8:00am, heading to the start of the Hollyford Track.
Day Four - you will arrive back at the Distinction Hotel in Te Anau at approximately 4:00pm. We'll stop here for half an hour before continuing on to Queenstown, arriving at approximately 6:30pm. Note - we cannot guarantee the Queenstown arrival time so we advise not booking a flight home until the following day.
How long does it take to get to the start of the track?
From the Te Anau it takes just under two hours to drive to the start of the Hollyford Track.
If I depart from Te Anau, can I return to Queenstown (and vice versa)?
Yes, just let us know at the time of booking.
Other
Do I have to attend the briefing?
We ask that all Hollyford Wilderness Experience guests attend the pre-departure briefing held in Te Anau at 6.30pm. This is a chance for you to make sure you are fully prepared for the walk and to meet your fellow walkers. It also gives you the opportunity to pick up a backpack and/or raincoat, should you require one. If you are really unable to attend, please contact our reservations team.
Where can I park my vehicle?
You can park your vehicle in the car park at the Distinction Hotel Te Anau, your accommodation on the first evening.
Should I take out travel insurance?
We strongly recommend all guests, both New Zealand citizens, residents and overseas visitors, purchase travel insurance. Travel insurance may cover costs arriving from cancellations due to reasons such as falling ill, having an accident prior to the trip, a family bereavement or missing a flight and therefore missing the trip departure etc.
When is the best time of year to do the Hollyford Wilderness Experience?
The Hollyford Wilderness Experience operates all summer, through to early autumn. The flora and fauna in the valley can vary within this period.
Is there internet or cell phone reception?
Given the location of the Hollyford Wilderness Experience it is important to note that we don't have cell phone reception but there is limited access to internet at the lodges. While these amenities are now a standard part of our busy modern lives, we encourage guests to take a break from outside communications for a few days, as it gives you a 100% revitalising break from your 'other' lives. It doesn't take long to adjust and enjoy not having them. Do take comfort in knowing that we do have satellite phones and radio contact for daily operational running of your experience and for use in the very unlikely case of an emergency.