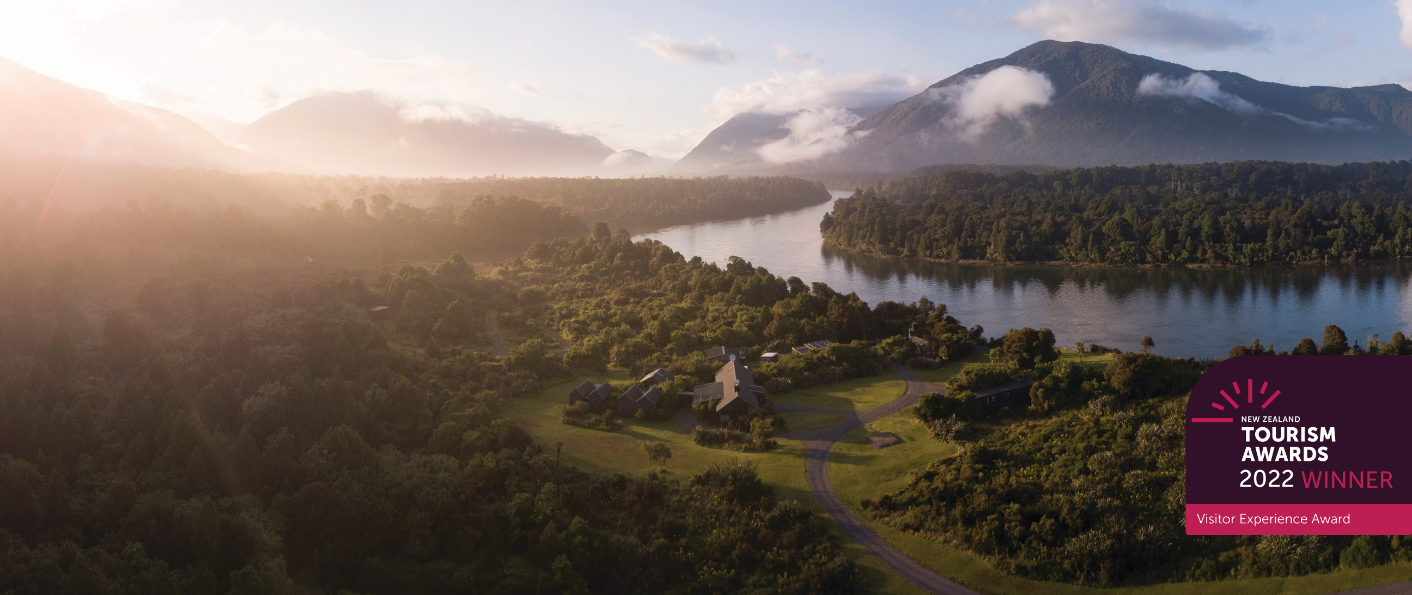 Our Lodges 
A warm welcome awaits
At the end of an invigorating day exploring the beautiful Hollyford Valley, you'll arrive at your exclusive lodge to a warm welcome and fine cuisine prepared by our friendly, professional hosts. The lodges have been purpose designed and built to provide you with a level of comfort and indulgence in a place you would least expect it.
Our private lodges are very well appointed with dining and lounge areas, open fires and drying rooms. The lodges run on battery bank powered electricity, and we do conserve energy by turning off some electrical facilities overnight. However, lighting is available throughout the night, and we still have 24 hour power available in the lounge area.
Lodge bedrooms are all ensuite with bedding, towels, hot water bottles, soap, shampoo, conditioner and hair dryers also provided.

Pyke Lodge
Spend your first evening on the track at the rustic Pyke Lodge, nestled beneath the converging mountain ranges and amongst native forest at the confluence of the Hollyford and Pyke Rivers.
Awaiting your arrival will be our friendly lodge hosts, ready to help you get settled in to your accommodation for the evening. Take off the tramping boots and freshen up with a hot shower before joining your fellow guests in the lounge for a well deserved drink and gourmet antipasto platter, ahead of dinner and dessert.
From years of hosting experience, we appreciate you will be hungry from your day on the track so ensure we provide delicious and filling meals which will keep you fueled up. There are also continuous hot drinks and snacks available to you for duration of your stay.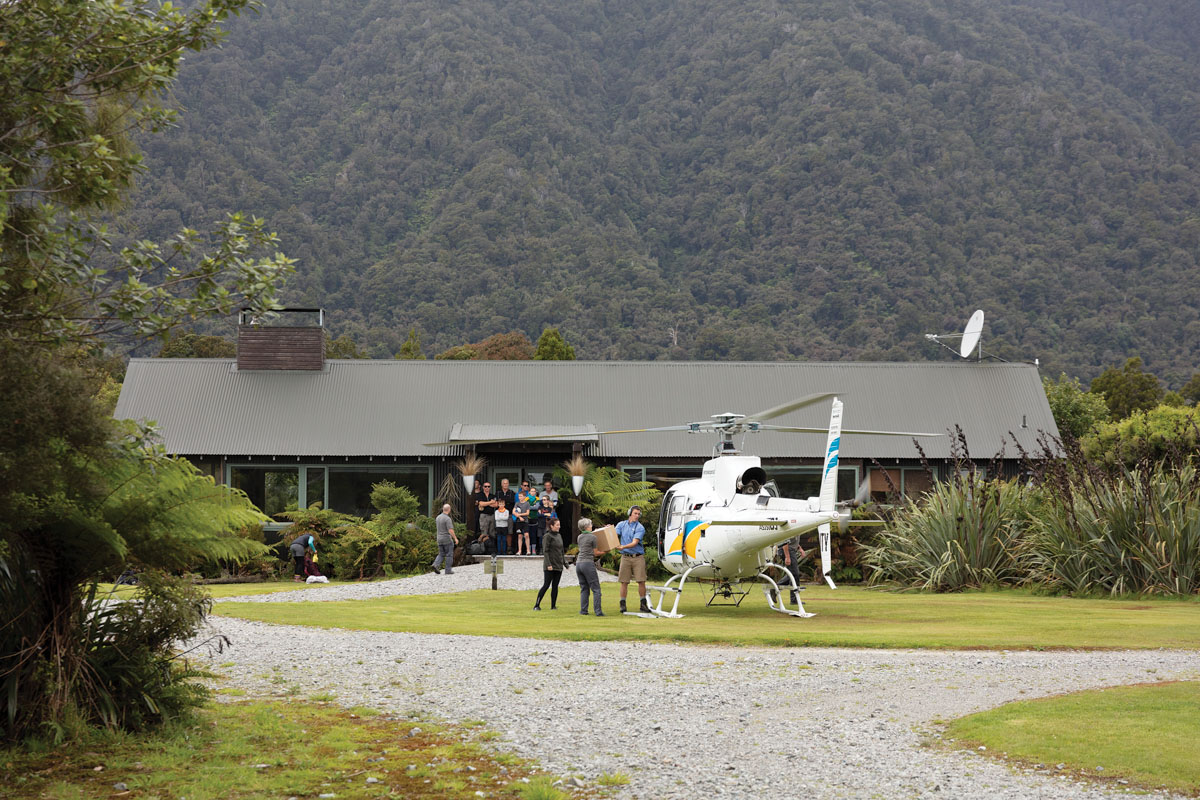 Martins Bay Lodge
Your second night on the Hollyford track is spent at Martins Bay Lodge, on the lowland flats near the mouth of the Hollyford River. Our lodge hosts will once again be awaiting your arrival with warm friendly smiles and an incredible 3 course meal prepared especially for your group.
Located near the Martins Bay Spit, you can enjoy the evening relaxing with fellow guests and new found friends as you hear the distant surf crashing on the beach. The cheeky kea, a large alpine parrot, often provide evening entertainment as they play in the cabbage trees outside the lodge at dusk. On a clear night, you will be blown away by the incredible array of stars which shine brighter due to the remote nature of Martins Bay & the lack of light pollution.
Martins Bay Lodge is an unforgettable place to spend your final night on the Hollyford Wilderness Experience.