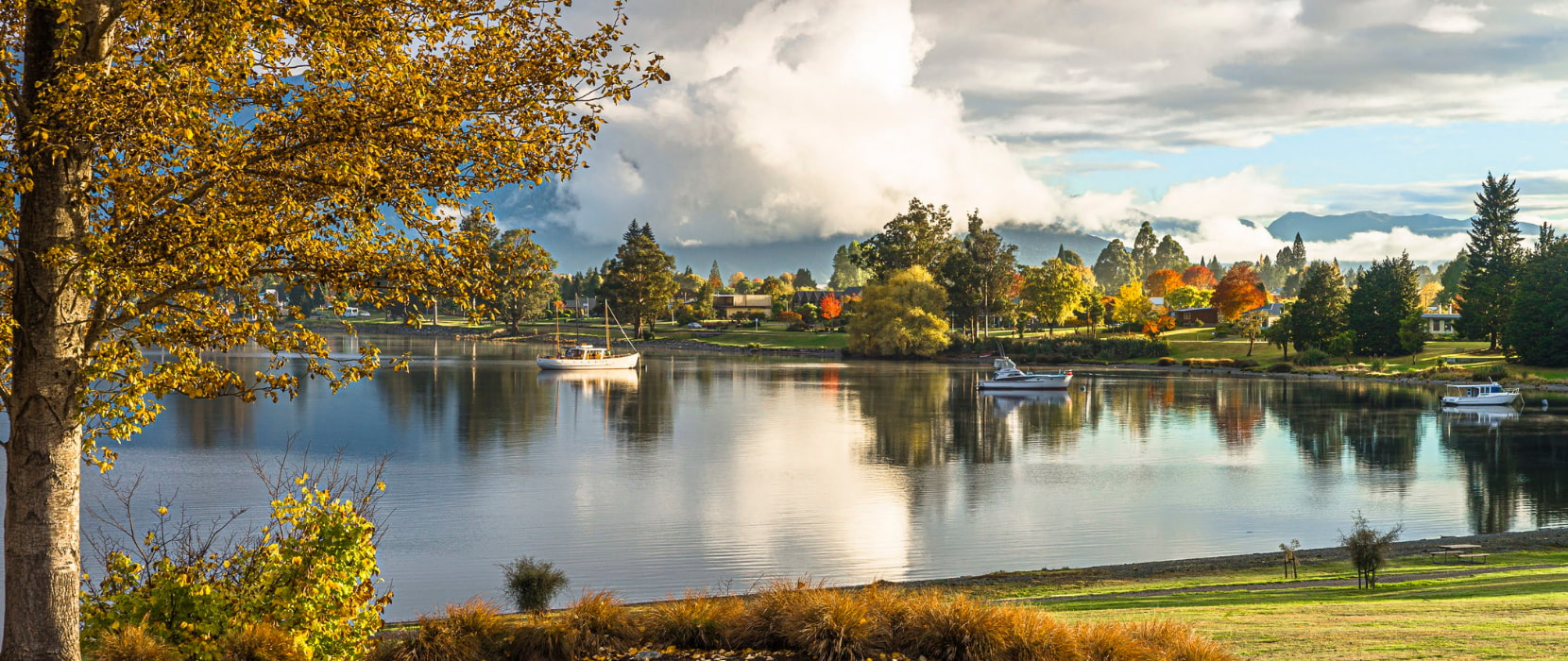 Discover Te Anau
The idyllic town of Te Anau sits alongside the largest lake in the Southern Island and second largest in NZ, with the spectacular backdrop of Mt Luxmore and the Murchison Mountains. It is the base for many Fiordland adventures.
Your Hollyford Wilderness Adventure starts in Te Anau the evening before the hike, with a pre-departure briefing. Here you'll learn about the Hollyford Track, the highlights and challenges ahead.

Things to do in Te Anau
Local cafés and restaurants provide a variety of dining options, from fish and chips to fine dining, and the opportunity to sample local Fiordland fare of venison, lobster and other seafood. Te Anau offers seven days a week shopping facilities with competitively priced goods, including high quality apparel, gift and souvenir shops. A full range of services exists within the town including ATM facilities, two major banks, service stations (offering fuel and workshop facilities), rental cars, a medical centre and a dentist.
Regular scheduled coach services link Fiordland to the West Coast, Queenstown, Christchurch, Dunedin and Invercargill.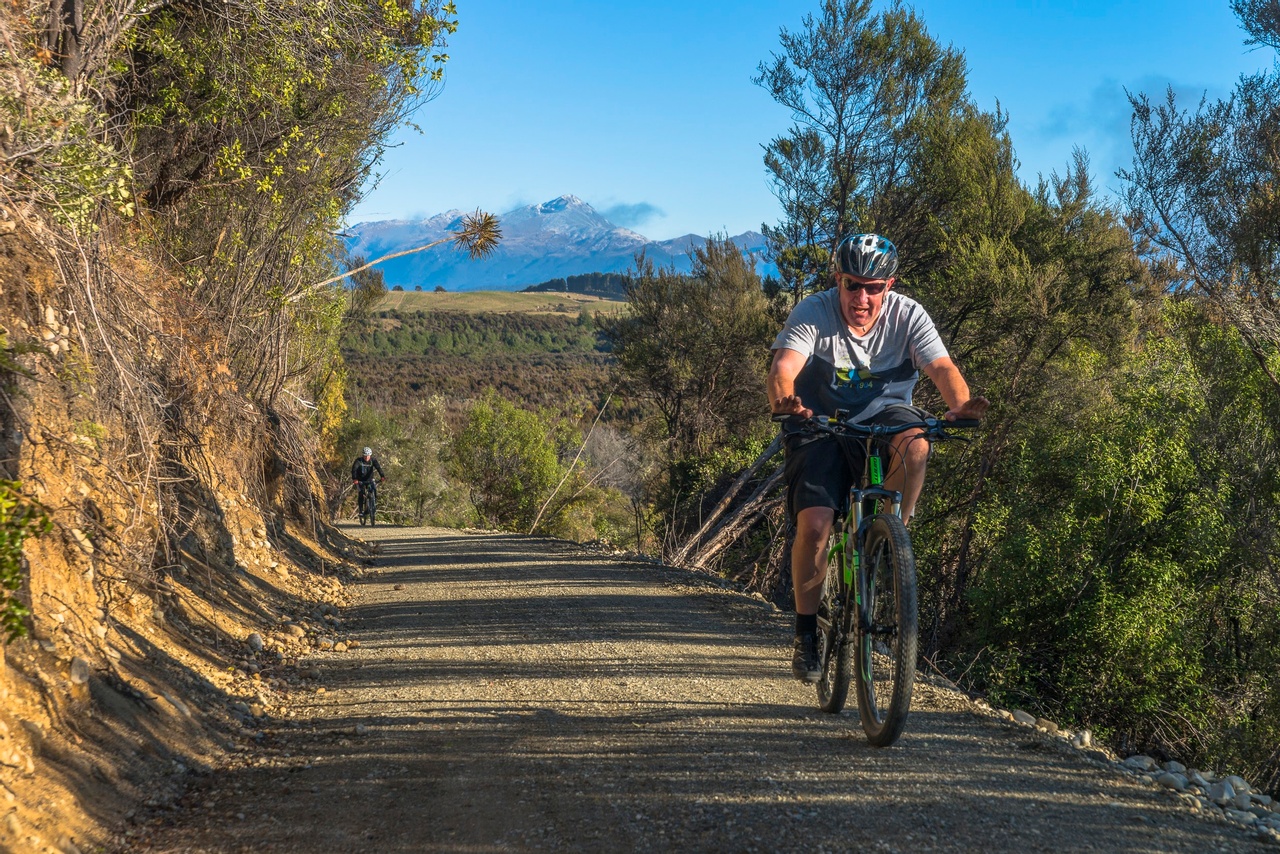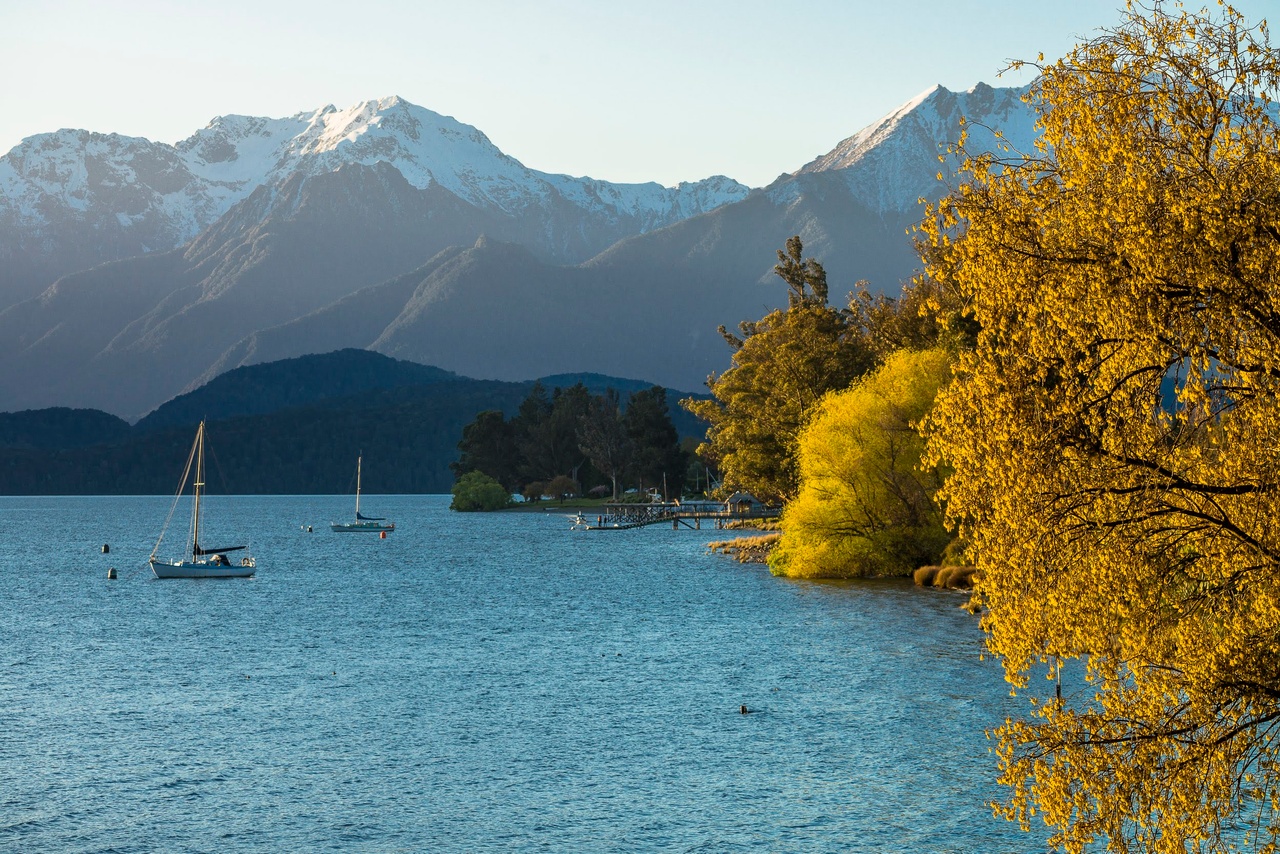 Accommodation in Te Anau
Te Anau has a range of accommodation options offering over 4,000 beds to weary travellers. Take your pick from a range of lodges, hotels, motels and boutique accommodation providing a restful break in comfort and style. Alternatively home and farm stays provide a genuine New Zealand experience and you also have a range of holiday parks, backpacker and budget options to choose from.
Visitors are advised to book in early during the summer months (particularly in February and March) as spaces are limited.
Find out more about Te Anau